The Optimized Business Profile is a report on a client's business that is a complete picture of the company. It includes everything necessary for updating profiles and listings across hundreds of Internet directories.
 
Our Account Representatives begin with a client interview that covers more the 50 critical areas of the business. The report then goes through custom analysis by our Internet Marketing Specialists. The essentials are published on a web page on our site.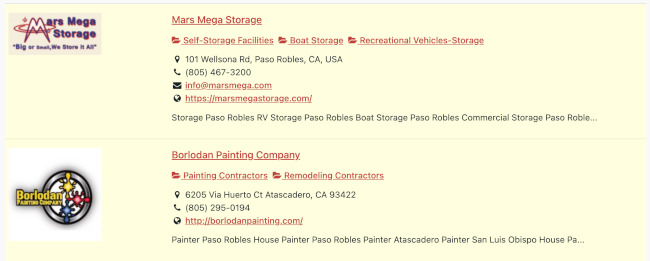 The final report includes:
• Business name
• Address
• City, State
• Phone
• Website
• Email
• Categories & Classifications
• Products & Services
• Important keywords
• Open days & hours
• Areas served
• Year founded
• Business description
• Mission statement
• Testimonials
• Special offers
• License numbers
• Languages spoken
• Owner biography
• Internet links
• Social media
• Logos
• Photos
• Additional details
And more…
 
For more information about the Local Search service, call Access Publishing at (805) 226-9890.